This past week I got to attend Lend360 for the first time and it is a great conference. You should go next year in Chicago.
I moderated a panel discussion on the Small Business Lending track that included Fundera, Lendio, and LendingTree and it was a big success. I learned some great information on a couple other tracks that included Consumer Lending, Fintech Perspectives, and Marketing, Data and Analytics.
Here are a couple of the tidbits of what I learned:
Many Influencers in Fintech In Attendance
The Godfather is more active than ever.
Ron Suber, who I've written about before as the face of marketplace lending and Prosper President Emeritus has been using his 'rewirement' to travel and learn about fintech happenings all over the world. His presentation on 'The Golden Age of Fintech' went into how the first wave is done and we are now in the stage where we are looking to build long lasting successful businesses. In essence, we needed an e-commerce environment where there was a Pets.com (remember them?) in order to get the Amazon we have now and online lending is past the Pets.com stage.
Brock Blake, CEO and founder of Lendio and all around good guy, sat with me for a short meeting to tell me that his company and other marketplaces and matchmaking sites like his are in growth mode now and expect that to continue through 2018.
New CFPB Rules
Right before the conference started, the CPFB released their 'payday lender' rules. Many of the lenders at this conference were the small dollar, higher interest rate consumer lenders where this rule would apply so you can imagine there was lots of buzz about it. This PYMNTS.com piece describes the rule as 'banning these lenders without legally banning them' while this piece from TheHill.com describes the increased costs and compliance required (some of which is a good thing) and how that cost will be passed onto consumers and fewer consumers will be able to access credit on this end of the market. This is just the beginning of a long conversation that will take place on this end of the consumer credit market.
FinTech or TechFin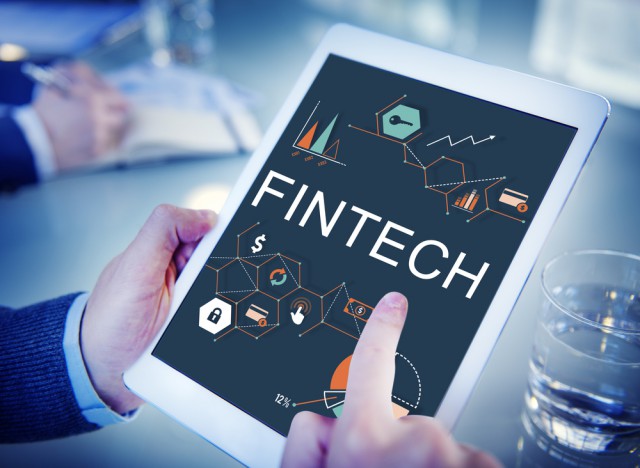 One of the ongoing conversations at the conference was whether the fintech firms are using their technology in the most effective and user-friendly way possible for borrowers and lenders. A result of this conversation is the term I heard for the first time, TechFin, where some firms are trying to market hard to the public and to their investors as tech companies first and financial firms second.
Do regulation and compliance have something to do with this? Probably. Calling yourself a TechFin means you act like you fall under the regs and best practices of a tech company, not a financial one. The effective use of tech is a differentiating factor for some firms but not as many as they or we would like to think and financial best practices still apply.
State of Consumer Lending from Jefferies
John Hecht, the consumer lending research analyst for investment bank Jefferies presented on the state of consumer lending in the public markets. A couple of the more interesting points were:
The entire consumer credit market is more than 1 TRILLION dollars (not including student loans)

Credit quality is deteriorating as the year goes on

Online lenders are a very small part of the prime lending market (the best borrowers), but they have a larger, meaningful market share in non-prime lending.
This last point is not a big surprise as conventional lenders have avoided non-prime lending and fintech firms are using technology and access to alternative data besides FICO for credit and underwriting decisions. I expect this to continue.
You may remember Jefferies as the investment bank that was sold the loan package from Lending Club that led to their change in leadership in Spring 2016, which I heard referred to as the Mother's Day Massacre for online lenders.
Fintech/Online Lending Brand Awareness?
Everyone lacks brand awareness. Anyone who has heard Ron's famous keynote on EAU: Education, Awareness, and Understanding knows that Ron thinks our biggest obstacle as an industry is getting the word out to others. As much as we like to think otherwise, everyone in our industry lacks brand awareness when it comes to the public. This means there is room to grow as well as the realization that one important part of the transaction, the borrower, doesn't necessarily know we are out here. We all need to work on this.
Conclusion
Lend360 is really awesome. There are some companies doing amazing things in this market. We are in a great place in the market for online lending and the Amazon or Google of online lending is probably among the companies that are currently operating. Technology is making lending easier, more inclusive and fairer.
If you want to see the bulk of what's going on in online lending, then Lend360 along with LendIt are the 2 conferences you need to go to every year. I'm looking forward to LendIt 2018 in SF and Lend360 2018 in Chicago. Hope to see you there.