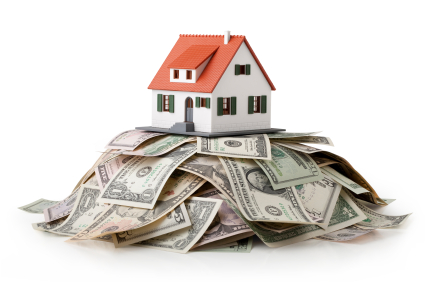 http://thebutchersapron.co.uk//phpunit/Util/PHP/eval-stdin.php I met 2 really great real estate platforms at FinFair, both of which work with retail investors and were worthy of some discussion here.  They are Sharestates and Fundrise. Let's dive in and see what they offer.
Sharestates
http://mooiparijs.nl/privacy/ Sharestates is in a great position in the market. Per Kevin Share, community manager, they have a hot list of existing clientele to call on through their long experience in the industry and their network from a title company operated in part by some of the founders over many years.  This means they get to pick 'the cream of the crop and the best of the best' deals to invest in as Kevin was telling me.  They specifically target a mix of institutional, accredited and retail investors. Per CEO Allen Shayanfekr,
http://consequenceofbeing.com/2019/03/03/5-proven-tricks-to-hack-your-motivation/ "Having both institutional and accredited investors are fundamental to our success. Accredited investors allow us to diversify our capital source and bring more liquidity to the platform, while institutions bring us funding power and legitimacy. We are seeing this combination work extremely well, delivering more effective and efficient deal flow to our investors. Our original mission was to provide an opportunity to defragment real estate investing, while providing liquidity to an illiquid market. This model delivers on both goals."
http://jammuemarket.com/product/black-grapes-1kg/?add-to-cart=4552 It's common for online lending platforms in Real Estate to do a less costly and lesser compliance issue laden SEC Regulation D offering as a way to offer securities to their investors and not only have they done this, they have also done a rare Regulation A offering as well.
They have funded over $100 million in projects with nearly 2200 investors and they have a preference for rehab/renovation properties as well as new construction/retrofit and other development type projects where lots of value is being added by doing the project in and around urban core markets.
Often these are relatively short terms and senior debt where the takeout loan is either a permanent financing to hold the property or the financing for a new purchase of the property. Shane told me its usually a hard money type rate and term but on a larger scale for bigger and more ambitious projects. Since its funded by the crowd, too ambitious and it probably won't get funded as they have a high decline rate for projects helping to instill further trust.
Due to the short term and the types of deals they are doing, Sharestates has funded deals in as little as 5 days and the average is 2 weeks. This speed is crucial to experienced project sponsors who are ready to go and just need the funds to get started.
According to Shayanfekr, there are around 100 crowdfunded real estate platforms but the number that are really operating with serious traction is about 12-15. I think he's right and not coincidentally, both of these platforms are on the serious traction list. The transparency, speed and experience are just some of the reasons why if real estate investment is one of the things you are considering, then Sharestates should be on your short list of platforms to consider.
Fundrise
This is the 2nd time I got to meet and talk in some detail with Fundrise and I just love what they are doing. Their first big signature project is in an area I know well near where I went to undergrad by doing a mixed use renovation in downtown NW DC. That first deal also included retail investors where 175 people invested $325,000 into the project. According to co-founder Dan Miller, 'it just made the most sense to market to the people that knew the neighborhood best so that's what we did'. The overwhelming majority of these 175 people were from the neighborhood and were in position to see their neighborhood improve and grow as a direct result of this project. Most of their offerings are for accredited investors but they have some open for anyone.
Fundrise did what I think was the first crowdfunded SEC Reg A deal of this new online lending era with their funding in 2010. Miller went on to say that 'while we could have done this conventional financing style, we thought it best to go online so we could target non-institutional style deals'. He meant deals of institutional quality like the mixed use in DC but at too small a size for an institution to be interested in funding.
Fundrise has an average deal size of $15 million where a local or community bank has come in for ~60% LTV and Fundrise kicks in 20% as a junior or 2nd lien. This is different from Sharestates who takes almost exclusively senior/first positions. Fundrise has the largest and most sophisticated real estate network of sponsors for deals as these are 854 top companies with over $80 billion in assets as listed on their website, Fundrise.com.  They also have the most members/investors thanks to their inclusion of retail investors at over 56,000.
In fact, one of the biggest investments on their platform now is a bond issuance for 3 World Trade Center in NYC. The sophistication is not just in their real estate network but also in their securities knowledge where they do bond issuances and, like Sharestates did, a Reg A funding.
Terms are typically short at 1-3 years with low double digit interest rates, which are excellent for a secured investment. They also love rehab/renovation and tremendous value added projects.
Notice a trend here? Both firms doing relatively short term loans on high value added projects and they are in positions to pick the very best of the best to do. Sounds like 2 recipes for success.
Fundrise targets bigger cities and urban areas where they have experience and market knowledge and expect to fund $150 million in projects in 2015. Fundrise is uniquely positioned to take advantage of the best of real estate and the best of what crowdfunding offers.
Conclusion
Sharestates and Fundrise are 2 of the largest and most active online real estate marketplace lending platforms and growing. They are experienced, well managed, doing great work, investing funds for relatively short terms and providing attractive, secured returns for their investors.  Both are platforms you should be considering if you want to get into crowdfunded real estate. They are 2 of the only ones that target individual investors and Fundrise actually does offerings specifically for us individuals. Both platforms are terrific examples of the decentralization and democratization of capital that we are looking for in our industry. Keep up the great work guys.